Do you want to use Wordfast Pro more efficiently to speed up your translation process and improve the quality of your work?
Learn how to use Wordfast like a Pro!
This beginners training consists of a self-paced primer followed by three live sessions that last 1.5 hours each. Sessions will be recorded so you can watch them on-demand in case you cannot attend the live session.
DESCRIPTION
This training is devoted to setting up and using the general features of Wordfast Pro, version 7.5 or above. Practical exercises will focus on creating and using glossaries and translation memories as well as other important resources. This course is for translators who are new to CAT tools or Wordfast or who have been using Wordfast Pro without any formal training.
COURSE OUTLINE
Self-paced Primer
What are and why use CAT tools?
Segmentation, translation memories, terminology
Downloading and installing Wordfast Pro
Troubleshooting, tech support & user forums
Translation and workflow assignments
Session 1: Tuesday, 24 January 2023, 4:00-5:30 PM GMT
Clarifying concepts: what is a TM, a segment, Glossary, MT, TXLF
Creating a translation project, a TM and a glossary
Committing segments and adding glossary terms
Translating with machine translation (MT)
Saving your translated file
Session 2: Tuesday, 31 January 2023, 4:00-5:30 PM GMT
Customizing your workspace
Working in the editor (functions and buttons)
Handling tags, fuzzy matches and repetitions
Using live preview
Segmentation settings
Session 3: Tuesday, 7 February 2023, 4:00-5:30 PM GMT
Analyzing files and pricing

Spellchecking and quality control (Transcheck)

What is a GLP package (import/export)

Translating Trados files

Connecting to remote resources

Exporting and importing bilingual review files

Fuzzy threshold and number conversions
TRAINER PROFILE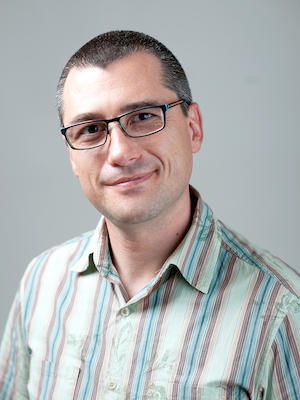 Philippe Locquet is a plurilingual translator. As a translation technology enthusiast, he shares useful information through trainings, his YouTube channel Translators Tech Corner and social media. He is Wordfast Academic Program Manager helping academic institutions get the most out of Wordfast to train the next generation of professional translators. Philippe also creates, cleans, shares and maintains securely translation memories and glossaries for his customers.
COURSE FEE
USD 70 (excl. tax)
Register before January 21, 2023