New York & Paris, April 29, 2016 -
THE WORLD'S #1 PROVIDER OF PLATFORM-INDEPENDENT TRANSLATION MEMORY TECHNOLOGY RELEASES WORDFAST PRO 4
NEW VERSION OFFERS SUPERIOR INTERFACE AND OVER 50 NEW FEATURES AND ENHANCEMENTS
News Facts:
Wordfast officially releases Wordfast Pro 4, the next generation of the industry's most user-friendly and affordable translation memory software.
Wordfast Pro 4 introduces over 50 new features and improvements, including the highly anticipated WYSIWYG interface.
The TXLF file format offers increased interoperability with other major commercial CAT tools.
As always, Wordfast Pro is platform-independent, giving users the ability to work natively on Windows or Mac.
Existing Wordfast Pro license holders can upgrade to WFP 4 for free. New customers can purchase a license for €400.
Wordfast is the world's second most widely used translation memory software among freelance translators, LSPs, and multinational corporations.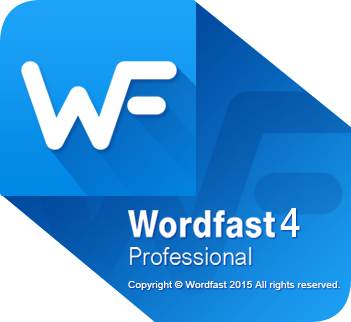 New Features and Improvements Include:
WYSIWYG translation editor

Context matching
Segment filtering
GLP translation package import/export
TXLF file format for increased interoperability
Improved QA with in-editor Transcheck™
Advanced project management features
Quote
"We are excited to unveil the next generation of Wordfast Pro to the translation community," stated Wordfast President, Yves Champollion. "The new version boasts more features than ever before. The XLIFF file format enables seamless exchange with other TM tools, and the intuitive new interface allows for increased translator productivity and easier navigation. In short, Wordfast Pro 4 will allow our customers to further reduce the time, effort, and costs associated with the translation process."
Resources
*Special discounts apply for users who reside and work in countries with developing economies. For more information, visit http://www.wordfast.com/index.php?whichpage=discount
To learn how Wordfast Pro can integrate with our powerful TM server solution to address translation efficiency at an enterprise level: http://www.wordfast.com/products/products_wordfast_server
To try the world's leading FREE and confidential web-based TM tool: http://www.freetm.com
About Wordfast
Wordfast LLC is the world's second largest provider of translation memory software solutions. The company currently has over 40,000 active customer deployments in the marketplace. Driven primarily by the positive reviews of users and industry experts, Wordfast's client base has grown to include leading organizations such as the United Nations, NASA, McGraw-Hill, Nomura Securities, a wide array of educational institutions, and thousands of independent translators.